Everywhere you look, something in the real world seems to be getting replaced by something digital.

Thankfully, the real world has started to strike back.

This week, The Wall Street Journal ran a story about the hottest real estate investments in America.

Not painted ladies in San Francisco. Nor apartments in New York.

But data centers. And cell-phone towers. The real-world infrastructure for the explosive expansion of our digital lives.

We saw it coming. Most of us have been hunched over screens since the early 2000s.

It started with Amazon (AMZN). In the following years, the screens got smaller but our digital habit grew.

In 2016, Mark Zuckerberg reported that users log in an average of 50 minutes-per-day to use his Facebook (FB), Instagram and Messenger. That was up from 40 minutes in 2014.

Collectively, YouTube users watch 1 billion hours of online videos every day. On Twitch, 100 million unique monthly users spend an average of one hour and 46 minutes a day … mostly watching other people play video games.

Netflix (NFLX) took the whole entertainment world online. Global subscribers are nearing 100 million.

All of these services demand huge amounts of bandwidth and, increasingly, mobile connections. That is the opportunity. And it's a big one.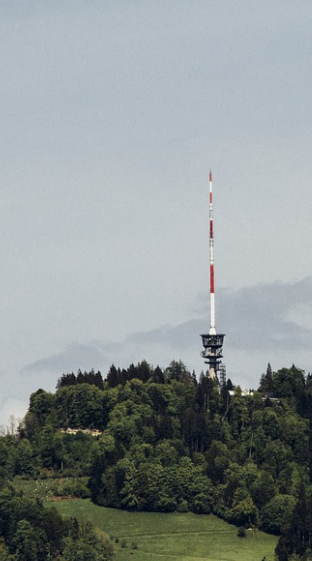 Making the plumbing work is harder than you think. Data centers are mission-critical operations. They're built to withstand both natural and man-made disasters.

Data centers have special needs. They require massive amounts of power. They depend on complex heating and air-conditioning schemes.

And the centers need people with a keen sense of the network intricacies of switches, routers, servers and miles upon miles of fiber-optic cable. Equinix
Inc. (EQIX), CyrusOne Inc. (CONE) and QTS Realty Trust
Inc. (QTS) are attractive leaders.

Not everyone is capable of building and maintaining a data center.

And then there is the latency issue. Optical networks are fast but latency is still a function of nearness.

Transmission speeds improve the closer the data center is to the customer. This is the reason data centers are popping up all over the place.

It is also the business opportunity.

The same holds true for cell-phone towers. It's a tough business to crack because it involves a lot of expertise. Major wireless operators are reluctant to look far beyond the current stable of tower owners.

Jay Brown, the CEO of Crown Castle (CCI), a leading tower operator, talks in terms of a new gilded era. He believes cell towers are the main platform of the digital economy.

"It's very similar to railroad tracks and toll roads," he told The Wall Street Journal.

He has a point. It seems it was only yesterday that LTE made a big splash with customers but even faster protocols are near. 5G networks are coming in two to three years.

For perspective, the average household internet speed in the U.S. is 6.5 megabytes-per-second. At the Mobile World Congress last year, Samsung showed off a 5G component capable of 500 megabytes-per-second.

With 5G, smartphones could reliably stream 4K movies without buffering.

And 5G could also bring about connected- and self-driving cars, smart cities, augmented reality, on-the-fly language translation, and real-time biometrics like facial- and voice-recognition.

Fast connections would bring the power of a super computer to any device. It's a paradigm shift.

There are plenty of technology stocks to play this trend.

Long ago, I began recommending these names to my members. Some have tripled.

However, they are only half of the story. At this stage, they might not even be the most exciting part.

I have a feeling the physical world is about to be rediscovered. And I have some ideas how to get involved. Stay tuned.

Best wishes,

Jon Markman