Skeptics say fully self-driving cars are decades away. They're wrong.
This week The USA Today reported that Waymo, the Alphabet (GOOGL) subsidiary working on autonomous vehicles, showed off a driverless minivan.
It carefully navigated public streets as excited passengers watched from the backseat.
Investors should ignore the naysayers. Everything is about to change in profound new ways.
Still, don't expect a self-driving Chevy Malibu any time soon. Like most automotive innovations, the really cool stuff will land in high-end cars first.
After all, somebody has to foot the bill for research and development. Like the buyers of Mercedes, Audis, Teslas and Cadillacs.
However, the masses will soon be served by autonomous taxibots, trucks and logistics vehicles. Engineers have been toiling with code and robotics for years. In the interim, the supporting technology has blossomed.
In 1995, researchers Dean Pomerleau and Todd Jochem, from the renowned Carnegie Mellon Univeristy's renowned Robotics Institute, wanted to prove that self-driving vehicles were possible.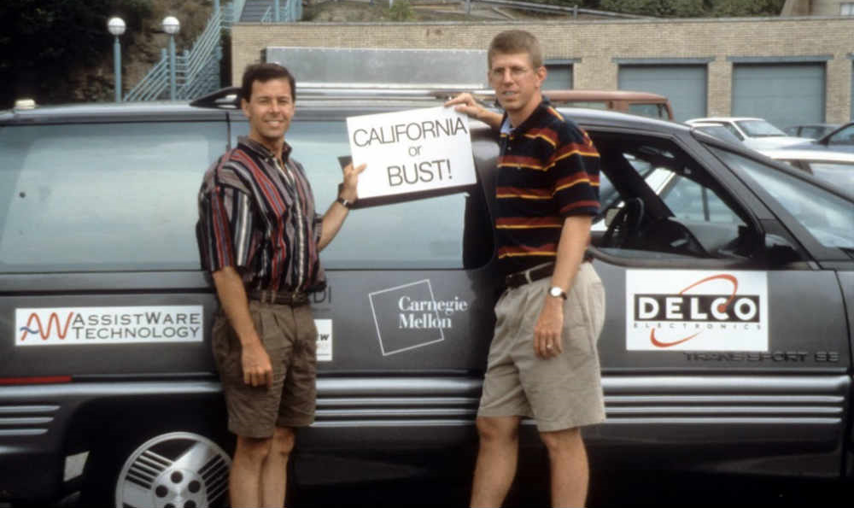 With a shoestring budget of $20,000, they cobbled together off-the-shelf computer parts, a fiber-optic gyroscope, a GPS receiver and a salvaged Pontiac minivan.
The they set out on a road trip from Pittsburgh to San Diego. Only they let the Pontiac Trans Sport do the driving for 2,797 miles out of 2,849, or about 92% of the trip.
Only 12 years later, autonomous vehicles are a solved problem. That's because the pace of information technology growth has been exponential. In addition to better GPS, engineers have refined ultrasound, light-based radar and cameras. They also have an amazing amount of computer power.
The Drive PX Pegasus, the latest AI computer from Nvidia (NVDA), can process 320 trillion operations per second. That's enough horsepower to deal with cameras, LiDAR, ultrasound and any other sensor data required for full autonomy. And it fits inside a container the size of a lunchbox.
It's no wonder that taxi, trucking and logistics companies are clamoring to get their hands on it.
In Singapore, nuTonomy, a Boston software company, is already ferrying passengers in fully automated taxibots.
In the United States, Daimler tested running digitally connected autonomous trucks in convoys on an Oregon highway.
In Germany, Deutsche Post DHL Group plans to automate a fleet of light, electric-powered trucks it uses for last-mile parcel delivery.
All over the world, companies are working feverishly to bring autonomy to vehicles. The process has moved out of the labs and onto public streets. It's happening. It's real.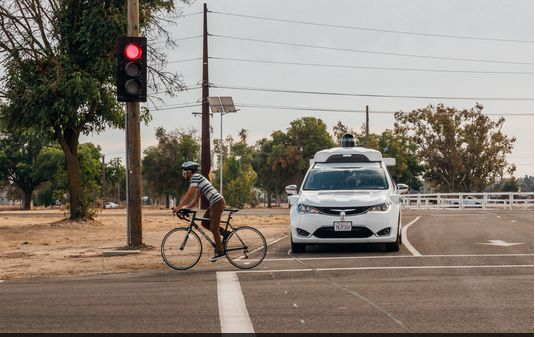 For investors, this is a sea change. It means old business models must be revamped. It also means so many new opportunities.
Over the longer term, automakers must adapt to the likelihood of declining sales. In the near term, they must retool. Vehicle interiors will undergo radical changes.
Cars will become more like living rooms. They will be places where data, media and even alcohol are consumed. Think about that for a moment. Think about the new growth vectors once "commuting cocktails" become a thing.
Related story: Google & Canada Conspire on City of the Future
It will also change the supply chain.
The reason logistics companies are leading the charge toward autonomy is the last mile is the most expensive part of their business.
Improving efficiency, even incrementally, goes straight to the bottom line. In a competitive, transparent corporate world, those savings will be passed on to customers. It will be a boon to retailers.
For investors, there is a tendency to think about technological innovation as a tech play. It is. Some companies like Nvidia and Alphabet will definitely benefit from their early investment. (Click here to see how my subscribers are already benefiting from an investment in those companies.)
However, self-driving cars make a much bigger footprint in the investment world.
I have been pointing out opportunities in auto-parts makers like Delphi (DLPH) in addition to media, spirits, supply-chain management, and even retail.
Some companies are going to benefit handsomely as this story plays out.
Ignore the skeptics. They are wrong. Get ready now.
Best wishes,
Jon Markman