John Fischer holds the Guinness record for the world's largest ball of stickers.
It's not surprising.
He is also the founder and CEO of StickerGiant.com, a Colorado business that Forbes dubbed one of the best small, private companies in America.
More surprising, stickers are a burgeoning industry.
It's a lesson for investors. Great businesses often get overlooked.
Fischer's story personifies the American Dream. From the basement of his home, Fischer launched StickerGiant in the post-election drama of the 2000 Bush v. Gore battle. Its top-selling sticker, "Not My President," struck a nerve.
Always a consistent moneymaker, StickerGiant moved from bumper stickers to Homer Simpson and from Kiss Army throwaways to custom-printed adhesives manufacturing. Today it is a multimillion-dollar business with 40 employees.
The company now processes 18 miles of stickers every week, which is a lot. And Fischer is crystal clear how the company got there.
"Find your hedgehog concept," he says.
To succeed, Fischer explains, you must find what your business does really well and cut out the rest of the clutter, so you can do it better.
He's right. And I look for that simple winning strategy even in the public companies that I recommend to my members.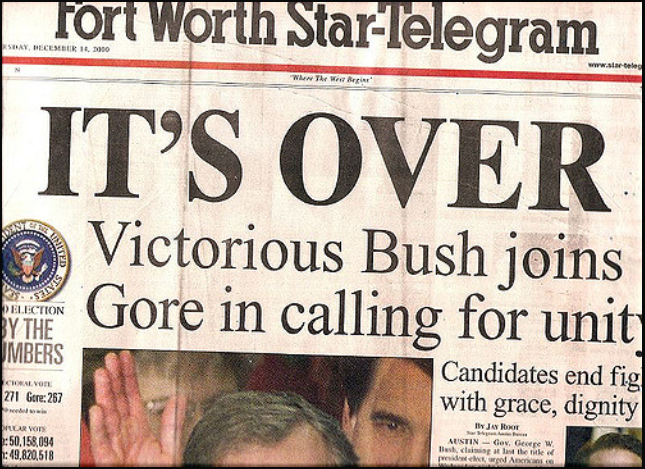 You will not mistake them for Tesla, or even Snap. There are no celebrity executives or trendy products.
The companies I recommend can be as boring as watching someone watch paint dry. But they are profit-making machines. They found a niche, and they are exploiting it.
They make best-in-class products, and they demand premium prices. Meanwhile, they invest in innovative technology to drive costs down.
 They are building high-margin businesses in places most investors never bother to look.
Some make shoes and sweat socks. Some make water heaters or run electric utilities. They are not glamorous. They're just profitable.
More important, their stocks have dramatically outperformed in good and bad markets.
These companies stick to their knitting. There are no crazy acquisitions. No radical business model changes. They never stray too far away from what they know works.
They found their inner hedgehog long ago.
Charlie Munger, the 93-year-old Berkshire Hathaway partner, tells an amusing story about oil and fertilizer.
A while back, executives at an oil company decided it was a great idea to invest in fertilizer. They had no particular expertise in fertilizer. But they knew the ins and outs of natural gas, which can be used to make fertilizer. Surely, they thought, it could not be so different.
Very quickly, others in the industry followed their lead. The oil industry was soon rife with fertilizer.
It all ended badly. Lots of ugly write-downs followed. Apparently, fertilizer was very different from the oil business, after all.
Corporate hubris kills. It hurts shareholders.
When compared to Exxon, Fischer's sticker business is a gnat. That's not a bad thing.
As an investor, I would take a well-managed, small or medium-sized business with an established niche over Exxon all day long. There is nothing wrong with focus and humility.
Especially when the profits keep rolling in.
Finding these opportunities is not easy.
From a universe of 4,500 public companies, I have a list of just 70 stocks I'm watching right now. Of these, only a handful are worth buying at current prices.
Like business building, investing requires discipline. It also helps to look in places most people ignore. Then stick to it.
Best wishes,
Jon Markman