Electric propulsion goes mainstream. Quietly, big parts of the industrial complex are plugging in.
You could easily mistake the Sun Flyer for many other small planes, like a Cessna or a Piper.
But the Sun Flyer stands out as a new breed of all-electric airplane.
Created by Bye Aerospace, the two-seater already has a rep for being cost-effective and easy-to-maintain.
It's a winning combination.
More importantly, the electric aircraft signals the future of propulsion. Investors should get ready now.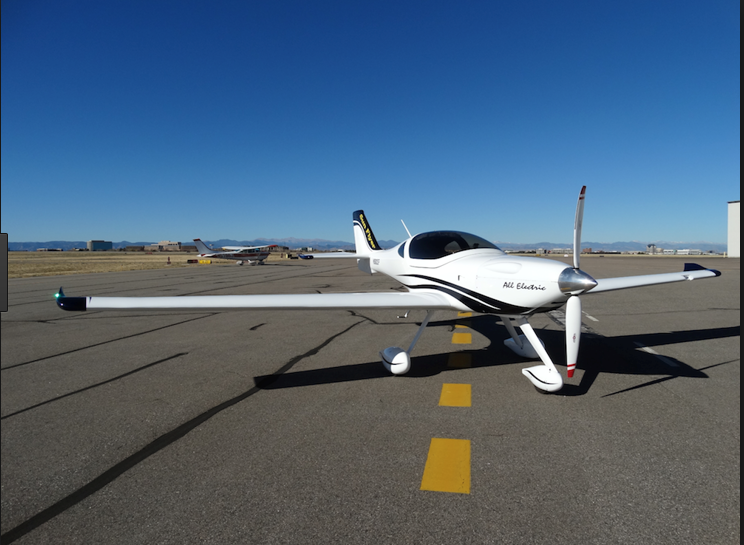 The Sun Flyer took flight because of three big emerging trends. Better batteries. More-efficient electric motors. And advances in software that make it easier than ever to design and build electric products.
George Bye founded his namesake aerospace company in 2007. At the time, electric airplanes were science fiction. Electric motors were still too heavy. And batteries lacked power.
So, he began with a solar-electric plane.
The Silent Falcon was a 30-pound ultralight. It used the electric motor for climbing, but it needed a tow to get airborne.
Still, the Falcon proved that all-electric flight was possible. Solar panels spanned its two 7-foot wings. They gave the ultralight enough juice to fly for up to seven hours.
Then came a new breed of electric engines. They were lighter and they developed more torque at lower revolutions.
These engines used aerospace-grade electric motors. And they ran on new lithium-ion batteries from Panasonic.
If all of this seems vaguely familiar, it's because it's essentially the Tesla story.
Restrained by battery technology, the electric-car company began making a limited number of very expensive vehicles. It was not really a business. Economies of scale did not exist.
Then Panasonic made tremendous progress at reducing the cost of lithium-ion batteries. In 2010, the batteries cost about $1,000 per kilowatt hour. By 2016, the price cratered to $227 per kilowatt hour.
The price plummeted 35% from 2014 to 2015 alone, as documented in a voluminous study by the Frankfurt School of Finance & Management.
The trend is continuing.
The main drivers include advances in chemistry and aggressive pricing by manufacturers that want to stake out market share.
And that means electric propulsion is feasible for many things.
Kongsberg, a Norwegian maritime engineering firm, plans a fleet of electric cargo ships. And as an added touch, the vessels are the expected to be fully autonomous, too.
The ships will ferry payloads from a chemical plant in Porsgrunn to the ports of Brevik and Larvik. Making the deliveries by sea will eliminate 40,000 diesel truck trips per year.
Meanwhile, even old-school manufacturers like Porsche and Volvo have plans for entire electric-vehicle fleets.
Hyperloop, a super-fast magnetic-levitation concept, will push electric trains into the future. Teams are working diligently to make it a reality.
Hyperloop One is the furthest along. It has already completed proof-of-concept and lined-up consortiums of well-heeled European and Middle Eastern investors. They're all anxious to see the first working prototypes.
If the idea of shuttling through a vacuum tube at 760 mph doesn't get your blood rushing, you're thinking about the future wrong.
Meanwhile, big aerospace companies are taking a very aggressive view on electrification. Airbus has a dedicated division of engineers to electric aircraft.
The company already has plans for an electric-powered, short-range, urban-commuter plane. Its Vahana project, designed in Silicon Valley, imagines an autonomous, single-seater electric plane by 2020.
Investors should be aware that all these projects are coming, fast. Finding investments to take advantage of emerging trends is not easy. It involves countless hours of research. It demands discipline. It's the service I provide to members.
As an example, Delphi (DLPH), a well-regarded parts supplier has an inside track to the coming electric-motor colossus. A chemical company is building new solutions to improve battery effectiveness. Another builds the robots that make the batteries.
The bottom line: Electric propulsion is a real theme. Investors need to get ready.
Best wishes,
Jon Markman