Imagine riding a rocket from New York City to Shanghai in only 39 minutes!
If you believe Elon Musk, it's possible … and not too far away.
Musk founded SpaceX, Tesla (TSLA) and a handful of other companies he's running in his spare time.
He has a history of making what seem like crazy, random sci-fi predictions. They are fun and thought-provoking.
They're also viable. And that is why investors should pay attention.
Now, it won't be easy to transport fans from a Knicks game at Madison Square Garden to happy hour in coastal China in the same time it takes to get a pizza delivered.
But Musk is eager to overcome some these kinds of big technical challenges so he can start selling tickets on a Shanghai red-eye.
Musk has a plan. He wants to build a rocket. A really big effin' rocket.
Tongue planted firmly in cheek, that is what he's calling it: "BFR." Seriously.
This BFR will be 10-times larger than current spacecraft in the SpaceX fleet. It will need to be.
That's because BFR must justify its cost by doing a lot more than flying very-trusting humans over 7,370 miles at nearly 22-times the speed of sound.
The rocket will also launch satellites and perform interplanetary odd jobs, like help with building a colony on Mars.
Then there is the elephant in the room. Pedal to the metal, BFR will be traveling at 16,700 m.p.h.
So, Musk says, passengers may experience gravitational forces two- to three-times their body weight during ascent. And they may experience weightlessness during descent.
No worries, Musk claims. It will be no worse than a mild to moderate amusement park ride.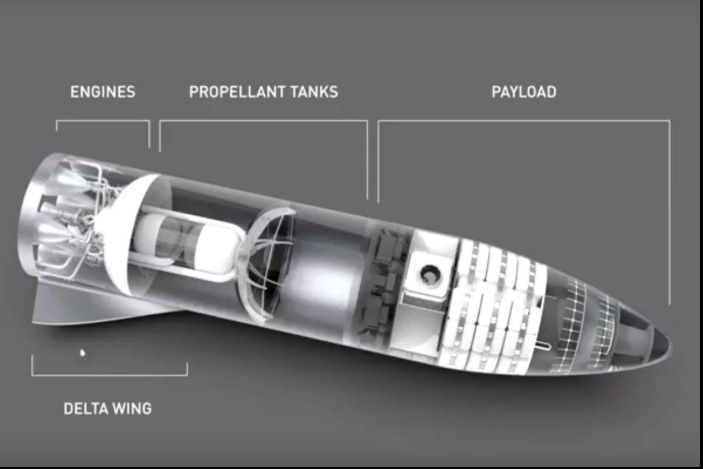 At this point, it would be easy to dismiss all of this as Musk's wishful thinking. That is a mistake. And I will tell you why.
When Musk talked about building a fully electric car with a network of supercharging stations, experts said it would never happen.
Building cars is complex, they scoffed, let alone one with an untested and unproven new propulsion system.
OK, Tesla has suffered logistical hiccups while coordinating hundreds of parts suppliers. But, it's still growing. And, nobody would argue that it succeeded in bringing a top-notch electric vehicle to market.
When Musk proposed launching reusable rockets that could return safely to Earth, experts scoffed again. The engineering was too complex, they warned.
Today, SpaceX rockets routinely launch, deliver their payload and return to the launch pad. The accuracy is startling.
When Musk claimed it was possible to build a high-speed transport system that would reduce travel time between Los Angeles and San Francisco to 30 minutes, experts claimed it was just Elon being Elon. Today, several teams have proven Hyperloop is not only possible, it makes business sense.
One of Musk's greatest attributes is that he does not believe in the impossible. He's like Morpheus in "The Matrix," who believes it's possible to bend the rules of reality because there is no reality. It's just a construct.
This is something Musk actually believes, too. On several occasions, he has told interviewers how the world we see is not real. Humans are simply characters in some elaborate virtual-reality construct. And he has the math to prove it.
Investors are wise to adopt his mindset, at least partially. Fueled by exponential advances in the progression of information technology, this truly is a new era of invention. If makers can dream it, the tools are available to make it happen.
This means new, life-extending and life-enhancing technologies are coming. It means our gadgets are just beginning to grow smarter. The future will be unimaginable. And in the near term, we will get the self-driving cars and ultra-intelligent robots we have been promised.
Investors should begin investing in the companies that will build these technologies now. When others understand what is really possible, it will be too late.
And if we are really lucky, ordering a pizza in New York City for pickup in China is coming, too.
Best wishes,
Jon Markman