Cryptocurrency prices kicked off 2018 with a fantastic run-up. But now, cryptocurrency infrastructure is under attack from the powers-that-be. As a result, digital coins everywhere are collapsing.

This week, Reuters reported South Korean regulators plan to ban cryptocurrency trading on local exchanges. On Thursday, officials began raiding those exchanges' offices.

Crypto investors should prepare for more bombshells and more opportunity.

Bitcoin was born in the shadow of the 2008 financial crisis. It was a response to the worldwide failure of governments and central bankers to protect the value of money.

By design, it is decentralized. The powers-that-be have no governing authority. It is part of the long-term appeal of cryptocurrencies.

It's the reason they have value. It's the reason they are not going away. 

That is causing consternation among elites. Digital coins pose an existential threat to the traditional world order and centralized authority. As acceptance grows, governments are likely to push back.

South Korea has become the hotbed of the cryptocurrency movement. There are more than a dozen exchanges. They account for 20% of bitcoin transactions worldwide. That percentage is even higher for XRP, the digital coin associated with Ripple. One-third of all such transactions flow through the country.

Related story: The Ripple Effect

Targeting local exchanges is surgical. It is like dropping bombs on bridges and railroad lines.

Over the long term, these kinds of strikes may help cryptocurrencies.

Currently, the exchange mechanism itself is the big weakness …

Prices vary depending on the exchange, or geographic location. There is enormous execution discrepancy. And unlike Blockchain (the distributive ledger that underlines all digital coins), there is very little transparency.

This means investors can never be truly sure their transactions are fair or adequately secured.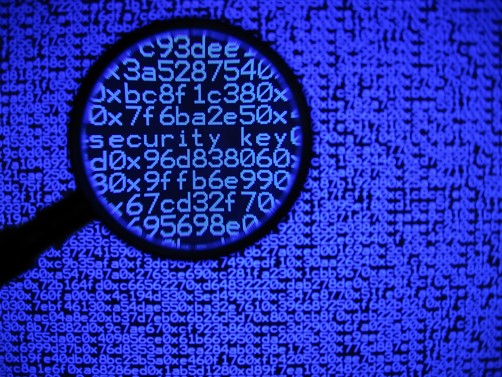 Last December, Youbit, a smaller Korean exchange, filed for bankruptcy. Hackers stole 4,000 bitcoins, about 17% of the cryptocurrency assets it held for customers. It was the second attack in six months.

While Youbit did issue a public apology, its customers bore the burden. Accounts were marked down to 75% of their pre-heist level.

The theft followed a September report from FireEye Inc. (FEYE), a Silicon Valley cybersecurity firm. In the wake of severe United Nations sanctions, researchers allege North Korea began a series of cyber-attacks against its southern neighbor.

The rising price and secretiveness made digital coins a desirable target.
Inadequate security at the exchanges made theft too lucrative to pass up.

The investor outcry played into the hands of regulators. They want to curb cryptocurrency adoption now before it becomes widely adopted. Governments would prefer to be the only entities that can create money.

Closing the exchanges would undoubtedly make it more difficult for nationals to hold digital coins. However, removing anonymity would be an even more significant deterrent.

Earlier in the week, Choi Jong-ku, chairman of South Korea's Financial Services Commission, said his agency would work with the Financial Supervisory Service to step-up bank inspections. The focus will be record-keeping.

Many of Korea's largest banks have permitted anonymous accounts. Choi believes these policies make it too easy for criminals to run investor scams, launder money and jack up prices.

For the past two months, another agency, the Finance Ministry, has been crafting a solution. That is, to levy a tax on smaller digital-coin speculators.

Regarding daily trading volume, it's a market already as large as the Kosdaq, the national small-cap stock exchange. And the rapid price rise of popular digital coins means many South Koreans have plenty of capital gains.

At least, they did …

At the session low Thursday, Bitcoin traded to $12,994. That is down 32% from a month ago when the cryptocurrency reached $19,343. The Ripple XRP crashed to $1.62. It is down 57% from its high at $3.84, last week. And that is despite signing a deal to work with MoneyGram International (MGI) on payments.

If the volatility in cryptocurrencies seems out-of-hand, it is. But investors should expect more. 

Until recently, governments and central banks were the only currency game in town. It's lucrative. They are not going to give it up without a big fight. That means many more cryptocurrency attacks are incoming.

Much of the near-term digital-coin activity is divorced from reality. However, the underlying idea is sound.

Currency is about trust. Cryptocurrencies remove the need for trust from the equation.

That is the inherent value. And it is real.

Best wishes,
Jon Markman