There is a new calculus in corporate boardrooms. Profits are so yesterday. Now it's all about vision and great storytelling.
Blame Amazon (AMZN). The online behemoth cracked the code. Despite posting just a handful of profitable quarters in its two-decade history, it's the fourth-largest public company at almost $430 billion in market capitalization. Now, its copycats are changing the game.
Stock leadership was important to Jesse Livermore. The iconic super-trader, who was immortalized in the 1923 classic Reminiscences of a Stock Operator, understood that as the leaders go, so goes the entire market. He didn't get emotional. He didn't fight the tape. He watched how they behaved, and learned, and adapted.
That's a far cry from what is happening in some Wall Street circles. They don't like the new direction one bit. They would prefer time-tested, simple metrics. They're still arguing balls and strikes after the walk-off home run.
Scott Galloway is a professor at New York University's Stern School of Business. He believes Jeff Bezos, Amazon founder and chief executive, has created a playing field so tilted in his company's favor that others really don't stand a chance.
"Bezos' ability to paint an extraordinary vision (i.e., 'Earth's Biggest Store') and register steady progress against that vision is rewarded with the cheapest capital in the history of business," says Galloway. "And… Cheap. Capital. Is. Awesome."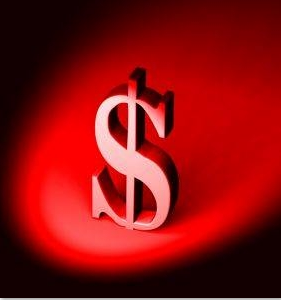 That steady flow of cheap capital allows Amazon to do a bunch of extraordinary things that would doom most companies. It started a cloud-computing business, a movie studio and a consumer electronics business. It started an ocean shipping company and an airline. It's even now making mundane stuff like batteries and skinny jeans.
Bezos recently told shareholders that the goal is to "experiment patiently, accept failures, plant seeds, protect saplings, and double down when you see customer delight."
It's working. When Amazon does make a rare profit, investors wonder why it's not plowing that money back into the business — as opposed to giving it to shareholders.
The rules have changed. It's a new way of measuring corporate performance.
Other companies, at least ones that don't compete directly with Amazon, are starting to get the same leeway. Tesla (TSLA) makes very cool electric cars. It also makes lots of big losses. Last week, its market capitalization zoomed past Ford (F) and briefly eclipsed General Motors (GM).
Detroit carmakers' production dwarfs Tesla's, and they make a lot of money along the way.
And then there is Snap Inc. (SNAP). The Silicon Valley company best known for its quirky mobile-messaging application was a recent IPO. It had the audacity to seek a public listing despite drastically widening losses, and a scheme that didn't offer shareholders any voting equity.
No matter, the offering was a wild success. Shares surged more than 40% on the first day of trade.
All of this vexes bears. Then again, many have been fighting the 20-year Amazon war. During that time shares are up 51,913%. Ten thousand dollars invested at the IPO price would be worth $5.2 million today.
Livermore spent the better part of his life watching leading stocks and learning the message of markets. He came to learn that narratives can drives prices for long periods of time. Who was he to question its legitimacy? The market was speaking.
It's been a driving force in my own research. I worked with data scientists and programmers to turn Livermore's investing philosophies into market-beating, proprietary algorithms. They are the basis of the picks I make for my members.
They are not emotional. They don't fight the tape.
Maybe, you cut your teeth with a purely fundamental approach. You don't have to like following the trends. You certainly don't have to like the fact Amazon changed the rules of the game.
To succeed, however, you must be aware of the game being played. You must know when and how best to participate. Keep buying Amazon on dips.
Best wishes,
Jon Markman