Investing
Electricity Is Sexy Again
You may have noticed that the way we travel from Point A to Point B is changing. And this is already impacting fossil fuels.

Last week, China said it's working on a date to stop selling gas guzzlers entirely. It's not alone in wanting to phase out vehicles that use gas and diesel. India, France, Britain and Norway are taking similar steps.

It's a bold step forward. Especially because the biggest winners of the future … are rooted firmly in the past.

The real winners are making batteries or even the end-product, cars. Both are likely to become commoditized as competition and massive economies of scale win out. It always works that way.

But that's the low-hanging fruit in the investment space. Investors should be thinking bigger, if they want to go for bigger gains …

Propulsion is changing. Fossil fuel is being replaced, albeit gradually, by electricity. And the production of electricity is a small, and surprisingly profitable, club.

It helps when profits are guaranteed and investments are often footed by rate-payers. It is no wonder utility companies are racing to grab as much of the pie as possible.

In California, three large public utilities companies are building 12,500 new electric-charging facilities. Unlike gas stations, they will put them in workplaces and apartment complexes, in addition to public spaces.

So far, the project has snagged $200 million in public funding. That is a drop in the bucket. They want $1 billion.

To get there, they are cozying up to environmentalists …

Max Baumhefner is a San Francisco attorney with the Natural Resources Defense Council. The primary goal of the group is to accelerate the electrification of the transportation system. He sees a common goal with public utilities companies.

Utilities "all want to eat the oil industry's lunch," Baumhefner told the Huffington Post. "So we're happy to show them the way to the buffet."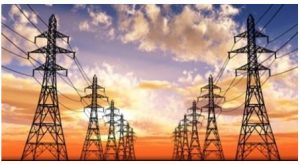 Utilities companies want to eat the oil industry's lunch.
Utilities are benefiting from private investment, too …

Electrify America is an LLC born out of the Volkswagen diesel emission test scandal. As part of the settlement with the federal government, the German automaker will invest $2 billion to fund an aggressive rollout of a nationwide electric charging network.

The first phase starts this year with 450 stations across 38 states. The cornerstone of the project is involvement with local power providers.

Even when utilities win private-sector partnerships, someone else picks up the tab.

Bloomberg New Energy Finance, an internal research division at Bloomberg, predicts electric vehicle sales could reach 41 million by 2040, based on 35% market share. While that number seems large now, it may be conservative, given recent announcements from carmakers.

Volvo is going electric right now. Volkswagen, Mercedes and others will ease in by 2030. Country-wide bans will only hasten the transition away from internal combustion engines.

It will lead to increased demand for electricity … and increased profits and earnings visibility for utility companies.

The stocks have already begun to perform. As a group, they are up 15% so far this year, with dividends. That's about three percentage points better than the broader market. Over five years, the Exchange-Traded Fund SPDR Utilities (XLU) is up 81%, including dividends.

Fossil fuels are on the way out. There is also no doubt what industry will be the biggest beneficiary. The surprise is these stocks are hiding in plain sight. Some of the ones I like are NiSource (NI), Atmos Energy (ATO) and Eversource Energy (ES). They can be picked up on pullbacks.

Utilities offer virtually guaranteed profits and low risk. The time to begin investing in the future of propulsion is now.

Best wishes,

Jon Markman