Apple
How the Pandemic Has Reinvigorated Microsoft
Thanks to the global pandemic, mobile computing is surging globally — and that's good news for Microsoft Corp. (Nasdaq: MSFT, Rated "B"), the overwhelming leader in computer operating systems.
Personal computer shipments reached a 10-year record, according to a research note on Friday from Canalys. Notebooks accounted for 81% of the 79.2 million in total shipments during the third quarter.
Nothing beats a laptop computer for getting real work done.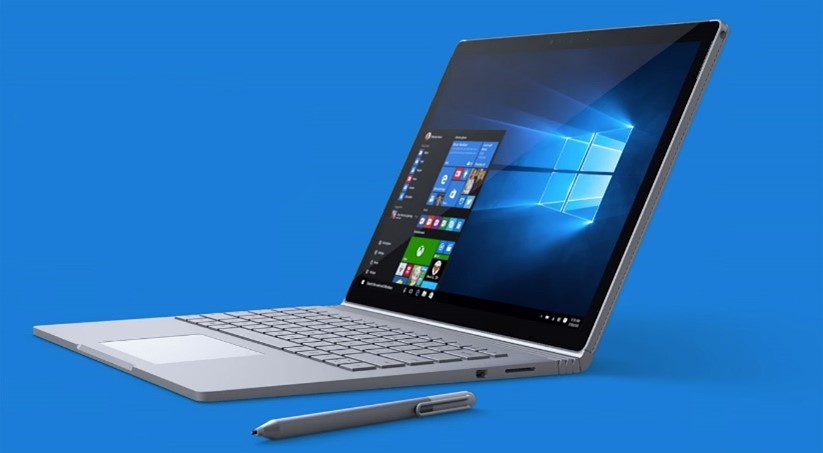 Source: ExtremeTech
This sentiment flies in the face of plans for the enterprise and education sector pre-coronavirus pandemic. Ubiquitous smartphones and more powerful tablets were promised as the future of mobile computing. Corporations, and even consumers, were supposed to make the transition to iOS, a light and energy efficient mobile operating system from Apple Inc. (Nasdaq: AAPL, Rated "B").
In 2014, IBM Corp. (NYSE: IBM, Rated "C") announced a major initiative to push iPhones and iPads to its corporate clientele. Five years later, Salesforce.com, Inc. (CRM) forged a stronger relationship with Apple, too.
Even Microsoft seemed to concede the inevitable. The Redmond, Wash.-based software giant in 2015 began rolling out a more robust iOS version of Office, its uber-popular suite of software productivity applications.
But Microsoft's strategy has drastically changed as the pandemic was a reset of sorts.
Hundreds of millions of workers and students suddenly found themselves at home, trying to do real work. Virtual keyboards and tiny screens might be fine for browsing a report or firing off a quick email, but they are still a poor substitute for a real computer with a big screen and physical keyboard that's needed to make the best of working remotely.
Related post: Microsoft Folds Up a Winner with New Smartphone
Analysts at Canalys reported that global laptop sales reached 64.9 million units in Q3. That's the most since the global economy emerged from the Great Recession in the fourth quarter of 2011.
Shipments of mobile workstations also grew sharply, gaining 28.3% year-over-year.
Even monitor sales are doing well. In a study from NPD, the business consulting and analytics firm, they noted that monitor sales doubled in early weeks of the pandemic.
But even with that information, laptops will be the launching pad for Microsoft's future growth.
And this is huge because mobile products have historically been a bit of trouble for the company.
For example, in 2015 Microsoft was humiliated when Windows Phone, its smartphone ecosystem, collapsed in the face of competition from iPhones and Android, Alphabet Inc.'s (Nasdaq: GOOGL, Rated "B-") mobile OS. When the dust settled, Microsoft wrote off $7.6 billion.
And while Microsoft did recover by bringing mobile well-regarded versions of its Office suite to iOS and Android, the company has no say in how those platforms are run. And gaining access to those users isn't cheap.
Both mobile operating systems take a 30% cut of in-app subscription prices. And that's certainly not chump change as Office 365, the online version, has 200 million subscribers.
In June, Microsoft's president Brad Smith criticized the 30% cut during a livestream with a Politico journalist. The commentary, and the choice of venue, put Redmond in the camp with software developers that have been pressing lawmakers to investigate Apple and Google for anti-competitive practices. The gripe is both companies abuse their gatekeeper status by picking and choosing what apps get access, then charging a huge fee.
Ironically, Smith's complaints about gatekeepers and platform monetization is now at the heart of the bullish case for Microsoft.
Office is the de facto standard for business productivity software globally.
For example, Microsoft had $125.8 billion in sales during 2019, according to the company's annual report. Productivity and Business Processes, of which Office makes up the lion's share, contributed $41.2 billion.
The larger the percentage of that business that's free and clear of other platforms, the better it is for Microsoft shareholders.
Related post: Microsoft is Thriving During the COVID-19 Pandemic
And based on laptop sales, it seems that there will be a lot more room for the company's productivity software.
On Friday, the Canalys data showed four of the top five vendors, Lenovo, Hewlett Packard Enterprise Co. (NYSE: HPE, Rated "C-"), Dell Technologies Inc. (NYSE: DELL, Rated "C") and Acer all make Windows-based devices.
And although Apple is growing its Mac lineup — sales increased 13.2% to 6.3 million units — these machines account for only 8.1% of the total market. Microsoft comfortably controls 90% of the marketplace for personal computers, providing platform leverage.
I often recommend Microsoft shares as a digital transformation play. Its Azure cloud computing business is enormous, well-positioned and still growing fast. However, investors should not ignore the importance of Office. It is a cash cow for Microsoft that is about to get much better.
The global pandemic materially improves that business by delaying the migration to smartphones and tablets. Better margins lie ahead. Consider buying Microsoft shares into any weakness.
Best wishes,
Jon D. Markman