Advanced Micro Devices
Steer Clear of Advanced Micro Devices
Advanced Micro Devices, Inc. (Nasdaq: AMD, Rated "B-") managers surprised analysts last week by leaking to the media that the company was in advanced talks to buy Xilinx, Inc. (Nasdaq: XLNX, Rated "C"), a maker of programable chips.
In theory, the linkup makes sense. It would give AMD greater access to the telecommunication equipment, data center and automotive markets served by Xilinx. However, it's a big, potentially messy transition.
Investors should tread carefully.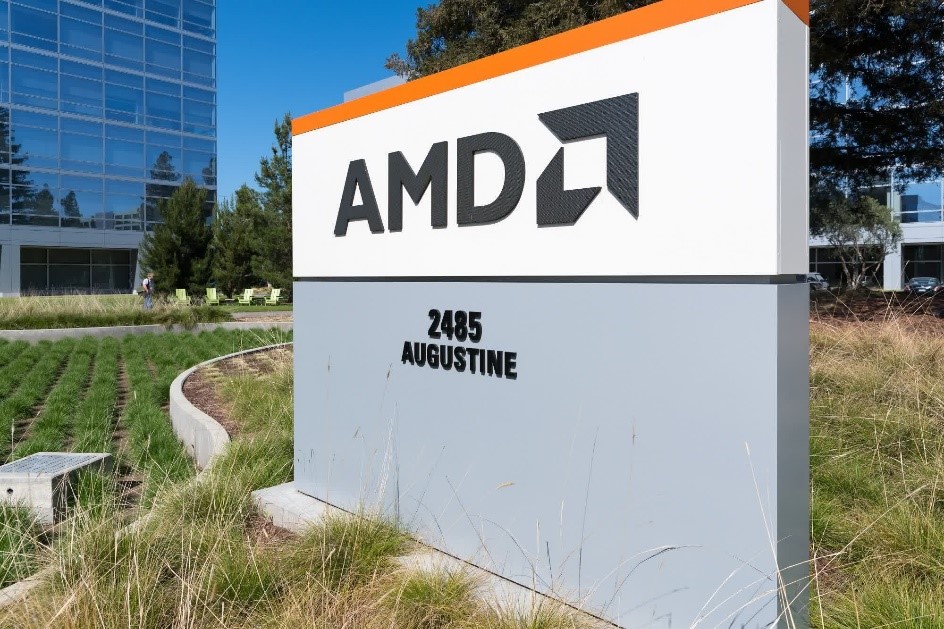 Source: Kogonuso
Since its founding, AMD has been in the shadow of larger, more polished competitors. In central processing units, the brain of traditional computers, the company lagged far behind Intel Corp. (Nasdaq: INTC, Rated "C+"). Mind and market share for graphic processing units is still dominated by NVIDIA Corp. (Nasdaq: NVDA, Rated "B-").
NVIDIA leveraged its CUDA software platform and the 2019 acquisition of Mellanox, a maker of interconnect hardware, to push GPUs into data centers. Now advances in artificial intelligence, and the migration to cloud based computing models, are beginning to blur the lines between CPUs and GPUs.
It's now clear for all to see NVIDIA managers are in the process of building a new computing platform based on AI for which digital data alone becomes the source code.
Related post: Huawei Hate Revitalizes Trade War to U.S. Detriment
While this is a threat to Intel, still the dominant supplier of chips to data centers, it's existential for AMD. The company lacks scale and access to markets still mired in legacy computing systems to weather the transition.
It's the reason AMD managers are signalling an interest in Xilinx.
Xilinx is a leading maker of field-programmable gate arrays. Unlike garden variety CPUs, FPGAs can be reprogrammed using software once they are out in the field. This versatility makes them perfect for rapid prototyping.
For example, FPGAs have become favored among telco equipment companies building out networks on a piecemeal basis. According to a Wall Street Journal report, China's Huawei accounted for between 6% to 8% of Xilinx revenue in 2019.
The Journal notes that Intel is the other large player in FPGAs.
Investors should see red flags. In addition to the obvious potential danger of taking on more exposure to Huawei, a Chinese firm that both Republicans and Democrats seem intent on killing, the desperate attempt to grow the business bigger, faster is worrisome.
Related post: AMD is Revolutionizing the Gaming Industry at Just the Right Time
AMD now has a market capitalization of $103 billion. Swallowing Xilinx is going to cost at least $30 billion, and there is reason to believe digestion will be challenging.
Also, investors were clearly unimpressed by the broad outline of the merger. AMD shares lost 4% and Xilinx stock continues to trade well below the rumored $130 per share buyout price.
Investors should look for other alternatives at this time.
Best wishes,
Jon D. Markman