Investing
Surprise! Amazon's a Hero for Small Retailers
Thanksgiving used to be about overeating, watching football on TV, and spending too much time and money at the mall.
However, for the past decade, bricks have been replaced by clicks. Online sales are surging.
According to conventional wisdom, the era of physical stores is over. Death by Amazon.
Except it's not true.
And that is a big opportunity for investors.
No one can deny that Amazon (AMZN) has changed retail.
The Seattle online giant broke all the rules. It exposed the hefty premium that brick-and-mortar shops charge for keeping items on store shelves.
Sort of like Penn and Teller ruining your favorite magic trick.
And there have been casualties.  Lots of them.
Many household brands – like Macy's, Guess, The Children's Place, Abercrombie & Fitch and CVS – have all been closing stores at a furious pace. The better to stay one step ahead of financial peril. 
Others – like Sears, Toys R Us, American Apparel, Gymboree and RadioShack – have filed for bankruptcy, secured angel buyers or both.
The result … thousands of shuttered stores, half-empty malls and plenty of dread.
2017 has seen a record number of stores close their doors — more than 6,700 so far, vs. 6,163 during the full year of 2008.
It is easy to blame Amazon.  Last week, its founder, Jeff Bezos, became the richest man in the world, surpassing Microsoft's founder Bill Gates.
Bezos' net worth of over $100 billion can seem absolutely gaudy. But this glib analysis misses the target in so many ways. Retailing is not necessarily a zero-sum game.
Many observers haven't noticed how Amazon has become a facilitator for small businesses.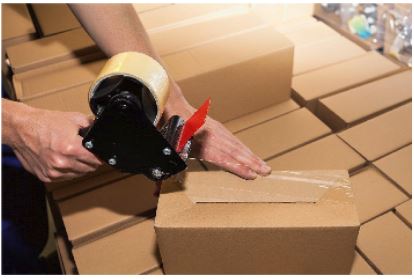 Amazon has a program to pick, pack and ship products for small businesses. Source: Amazon.com
Fulfillment by Amazon (FBA) is a major engine for small businesses in America. The service's website declares: "Let Amazon pick, pack and ship your order."
FBA allows small mom-and-pop shops sell their wares online for a fee. Then Amazon handles their warehousing, billing and shipping.
In 2016, some 70,000 third-party vendors saw annual sales in excess of $100,000 each.
And let's not forget many bigger retailers are doing very well.
Last week, Wal-Mart (WMT), the world's largest store by sales, saw shares hit a record high. The reason is simple.
WMT uses software and other tools to wring out inefficiencies in the supply chain. Managers are forecasting strong sales and improving margins.
And this dynamic is playing out at Ross Stores (ROST), Dollar General (DG) and Dollar Tree (DLTR), too.
Meanwhile, Apple (AAPL) stores generate more sales per square foot than any retailer in the country.
There are clear trends at work. Retail is succeeding at the very low end. And, it's succeeding at the high end.
Amazon is not killing retail, per se. It's just weeding out the mediocre middle.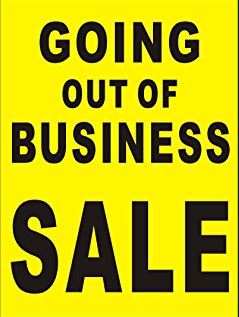 2017 has seen a record number of stores close — more than 6,700 so far, vs. 6,163 during all of 2008. Source: Amazon.com.
Three months ago, news broke that Amazon was entering the food distribution business. So, investors assumed the sector was destined for a rude awakening.
The assumption provoked indiscriminate selling. Mediocre and great food retailers alike saw their share prices collapse. The best recovered … and traded even higher.
I have a list of the best stocks to trade, across many sectors. I call them The Power Elite. These are businesses with accomplished managers who have cultivated competitive advantages like economies of scale and innovative research. Also, they have demonstrated, quarter after quarter, how they understand how to create shareholder value. 
In other words, they are not mediocre. They dominate their industries, and skillfully adapt to the ever-changing times.
Most of my Power Elite stocks have moved back toward record highs. Investors are realizing the businesses are not being materially impacted by Amazon.
I have had my eye on another Power Elite stock in the retail sector. The company operates a dominant online high-margin franchise, fortified with a strong retail premise.
Its stores are popping up in upscale shopping malls all over North America, and they are packed. It also has the cache of a well-known, deep-pocketed parent company with luxury brand roots. 
The rumor is Amazon will soon enter the space with a competing product. I hope that is true. We love buying opportunities in great stocks. To be among the first to get my "buy" signals, hot off the presses, click this link here.
Best wishes,
Jon Markman