Taiwan Semiconductor Manufacturing Is Set Up to Soar
Taiwan Semiconductor Manufacturing Co. Ltd. (NYSE: TSM)'s story is one that needs to be told. It's a pivotal example of the potential of the digital transformation.
The Taiwanese microprocessor foundry is the biggest in the world. It makes chips designed by Apple Inc. (Nasdaq: AAPL, Rated "B"), Qualcomm Inc. (Nasdaq: QCOM, Rated "C"), NVIDIA Corp. (Nasdaq: NVDA, Rated "B-") and others to power the world's smartest devices.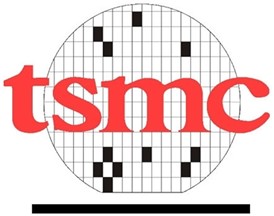 Source: octopart
Giant tech companies benefit because they don't have to make the huge investment in equipment, clean facilities and other infrastructure. For example, TSM invested $20 billion into its current state-of-the-art fabrication facility.
Related post: Peloton Spins into View with Perfect Timing
Despite that kind of investment, the business used to be straightforward. Then the United States Department of Commerce announced restrictions on Huawei to prevent the Chinese firm from acquiring any chips that used American intellectual property.
The twist is TSM uses American IP to make chips, so managers had to choose between staying in the good graces of the U.S. government or continuing to supply chips to Huawei, one of the world's largest consumers of custom silicon. TSM chose to suspend new orders from the Chinese company.
While this decision put TSM in compliance with the Commerce Department, ultimately it will disrupt the global supply chain, to the direct benefit of the Taiwanese giant.
Suppliers will have to make the same hard choice, either stick with Chinese IPs, or the rest of the world. Over time, two distinct supply chains will develop.
Given the scale and technological prowess of current operations, TSM is the likely winner.
The company is at least 18 months ahead of Intel Corp. (Nasdaq: INTC, Rated "C+") in producing cutting edge 5 nanometer (nm) chips, and it will be the first company to start making 3 nm chips at scale in 2022. More important, the newest extreme ultraviolet (EUV) equipment required to make these chips is backordered. Competitors are not going to catch up any time soon.
The total addressable market for semiconductor foundry industry was $65 billion in 2019. TSM has a 50% market share, with Samsung a distant second at 18%. Analysts project the total addressable market will reach $92 billion by 2024 as more companies choose to outsource production to save costs.
Related post: Why the New Tesla Dream Is Battery Powered
Intel is a vertically integrated company and does not produce chips on a contract basis. However, the company is still having difficulty with its 7 nm chips. And Semiconductor Manufacturing International Corp., a Chinese foundry, is now facing sanctions from the Commerce Department.
TSM could really shine right now. Analysts have even speculated that the company may win a contract to help Intel get its 7 nm production back on track, according to a report in the South China Morning Post.
Wise investors need to keep their eye on TSM and view any weakness as opportunity.
Best wishes,
Jon D. Markman