Artificial Intelligence
Insurance Is Next in Line for Technology Disruption
A tiny Chicago startup is having a huge impact on insurance.

Lemonade Insurance Company wanted to disrupt the way insurance companies do business. So it replaced brokers and paperwork with bots, machine learning and a simple smartphone app.

Then the magic happened.

Everything sped up. The industry noticed. Now business models are changing everywhere.

It was really just a matter of time before a sea change arrived. Insurance has not changed materially since 13,000 homes were lost in the Great Fire of London in 1666. This change is coming at the hands of two serial entrepreneurs bent on doing social good.

If the horn-rimmed glasses, gray T-shirt and jeans are not a giveaway, Daniel Schreiber is a bit of an idealist.

Lemonade sells low-cost rental and household insurance on monthly subscriptions. It scrapes a small fee and stows the rest in case claims arise.

In most years, says Schreiber, there will be money left over. That excess is then donated to the charity of the policyholder's choice.

In theory, removing the profit motive eliminates the inherent conflict of interest that insurers face when negotiating claim payouts.

It also gently discourages policyholders from embellishing claims.

None of this would be possible without cutting-edge technology. Lemonade is built on a foundation of artificially intelligent bots and a lot of machine learning cranking away in the background.

Software determines everything. What the policy should cost. What the payout should be.

Lemonade calls the results instant everything. Coverage in seconds. And claim payouts in minutes.

Lemonade once settled a claim for a stolen Canada Goose jacket in only 3 seconds.

That is causing havoc in the industry. Time is money.

So stodgy insurance companies are stepping up their own technology game. Many are using customer-generated photos. Others are using drones to survey claims that would otherwise require a special adjuster.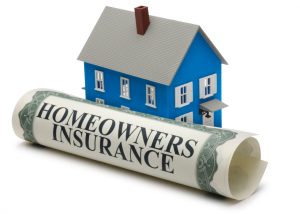 Insurers are now using drones to survey damaged roofs.
Liberty Mutual routinely sends operators with drones to survey damaged roofs. The devices save time and the expense of sending someone up a ladder. The Wall Street Journal reports 40% of American auto insurers no longer use human adjusters in many cases.

Lemonade software asks policyholders to snap a photo and, in some cases, record video testimony of the damage and the incident. From there, it runs 18 separate anti-fraud algorithms.

Most cases are settled without human input. It's possible because smartphones are equipped with great cameras that transmit metadata by default.

Claims processed by automation can take two to three days. Those handled by humans usually take 10 to 15 days.

That means a significant savings that could stretch into billions of dollars. S&P Global Market Intelligence says investigating claims accounts for 11% of every dollar of premium collected.

There is also the problem of leakage. That is the difference between what insurers ultimately shell out and what the claim should have cost. A 2010 Booz Allen study showed costs increase directly with the life of an open claim.

And every dollar lost negatively impacts the bottom line.

The opportunity for investors is huge. Insurance companies that adapt quickly will see dramatic cost savings and fatter profits. New actuarial models are certain to evolve. Business models and corporate structures will follow. One multi-line insurer is already reaping gains.

There will be other winners, too.

Semiconductor firms are now designing custom silicon to bring full autonomy to drones. In the future, operators will no longer be required.

Policyholders will contact a bot, file a claim and a drone will automatically be sent to survey the damage. No humans needed.

It's my job to find the stocks that will benefit from these new businesses and determine when they should be purchased.

One insurance technology specialist that's rewriting the rules is Guidewire Software Inc. (GWRE). There will be more. Watch closely.

Best wishes,

Jon Markman