Investing
How the Merger Frenzy Hurts Your Portfolio
Consolidation works great for corporate America. For consumers, maybe not so much.
That was the premise of a recent John Oliver segment on HBO. "The Daily Show" alum pushes populist themes hard these days.
His critically acclaimed comedy show, "Last Week Tonight," can be crass, thought-provoking and hilarious, often all at the same time.
Oddly, it can also be useful for investors.
Last week Oliver pointed out that:
With one hand, politicians rightfully assert that small businesses are the backbone of the American economy. Yet with the other hand, the same policymakers continually tip the scales in favor of big businesses.
 Politicos keep letting big businesses get even bigger. And the big businesses keep leveraging scale to crush Mom, Pop and everyone in between. All that remain are the scraps.
You can see this everywhere you look. The number of major players is shrinking. And that's impairing small businesses and innovation.
Three rental car companies, Avis (CAR), Hertz (HTZ) and the privately held Enterprise now control 90% of the market. Only two beer companies, Anheuser Busch InBev (BUD) and Molson Coors (TAP) account for 70% of all beer sold in the United States.
During the past decade, the number of national airlines has shrunk from 10 to only five. American (AAL), Delta (DAL), United (UAL), Alaska (ALK) and Southwest (LUV) now effectively govern the sector.
This domination has allowed them to completely overhaul the business model. They now seem to be in the business of collecting fees for things that used to be free.
So-called ancillary fees for second bags, cans of soda and crummy wired headsets started at American. And they spread quickly throughout other airlines.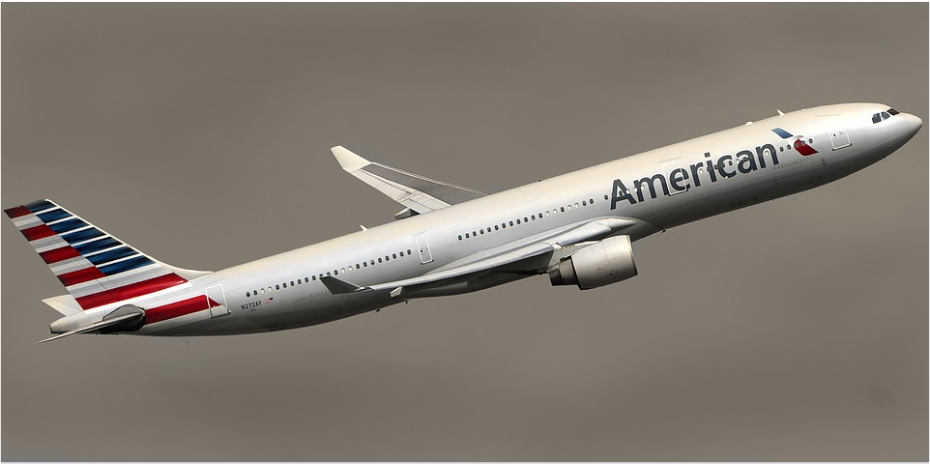 American Airlines led the way in charging for stuff like second bags and headphones. Credit: Pixaby.
According to the Bureau of Transportation Statistics, in 2007, the American carriers collected $543 million in such fees. By 2016, the haul was $4.2 billion.
Oliver argues that the fewer national airlines is anticompetitive and leads to higher prices. He's half right.
While competition has definitely declined, prices are not rising. The opposite is true. They have been falling for 30 years.
But, ironically, even these lower prices help curb competition. The lower prices and skimpy margins create a big barrier to entry for smaller players trying to get a foothold. It's by design.
For investors, there is plenty of useful information here.
It is something I have been preaching to members of my services for a long time. Markets with a limited number of players are not necessarily a good thing for stakeholders.
Airlines, car rental, beer and a bunch of other oligopolistic sectors with skimpy margins are terrible stocks.
Low margins suck.
Most stocks suck, too. Here's why…
The secret is to find companies with economies of scale, barriers to entry and high operating margins. This is the killer combination.
The trifecta leads to strong cash flow, profit growth, share repurchases, dividend increases and strategic acquisitions. It also leads to much higher share prices, in both good and bad markets.
Finding these is harder than you might think. But they do exist.
Most of these gems lurk in sectors investors ignore, such as water heaters and truck transportation. While the companies are not sexy, they are dominant smaller and mid-sized players with essential products or services.
They adopt new technologies early to keep or build competitive advantages. They stick to their knitting, only using buyouts to increase market share in businesses they understand. And they fly under the radar.
That means they are not the kinds of companies you will see profiled on late-night comedy shows. And that's a good thing.
They are the kind of companies, like obscure water-heater-maker AO Smith Corp. (AOS), say, that make their shareholders rich.
Full disclosure: AOS is an active recommendation in The Power Elite, my newsletter where I reveal the companies that enjoy, double-digit growth, year-after-year. Take it for a test-drive today, and you'll be on the list to get my next recommendation before it goes live next week.
Best wishes,
Jon Markman